---
VW POLO 1.4 Petrol
Petrol
Manual transmission
Air Condition
PRICE
| | | |
| --- | --- | --- |
| 1 - 2 days | 3 - 7 days | 8 or more |
| 45€ | 40€ | 35€ |
VW POLO 1.2 Petrol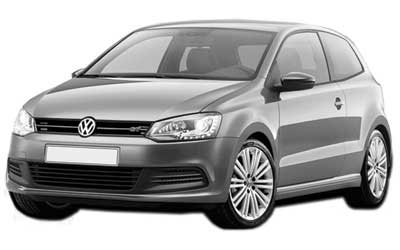 Petrol
Manual transmission
Air Condition
PRICE
| | | |
| --- | --- | --- |
| 1 - 2 days | 3 - 7 days | 8 or more |
| 50€ | 45€ | 40€ |
Opel Corsa 1.4 Petrol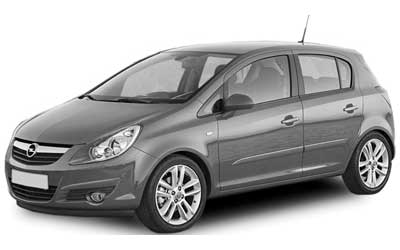 Petrol
Automatic transmission
Air Condition
PRICE
| | | |
| --- | --- | --- |
| 1 - 2 days | 3 - 7 days | 8 or more |
| 50€ | 45€ | 40€ |
Renault Clio 1.5 dci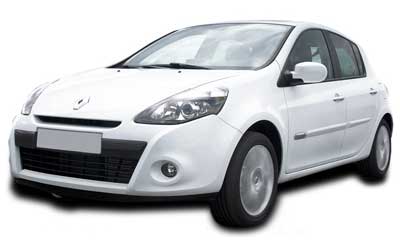 Diesel
Manual transmission
Air Condition
PRICE
| | | |
| --- | --- | --- |
| 1 - 2 days | 3 - 7 days | 8 or more |
| 50€ | 45€ | 40€ |
Renault Clio 1.6 dci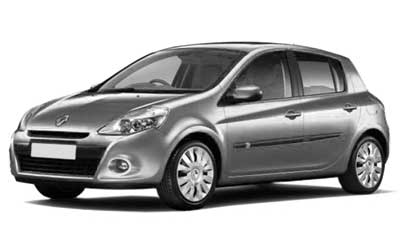 Diesel
Automatic transmission
Air Condition
PRICE
| | | |
| --- | --- | --- |
| 1 - 2 days | 3 - 7 days | 8 or more |
| 55€ | 50€ | 45€ |
Renault Megane 1.5 dci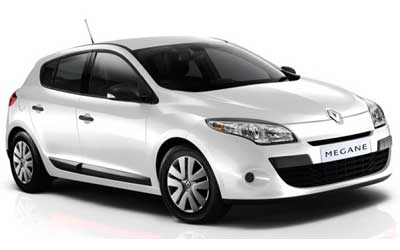 Diesel
Manual transmission
Air Condition
PRICE
| | | |
| --- | --- | --- |
| 1 - 2 days | 3 - 7 days | 8 or more |
| 55€ | 50€ | 45€ |
Renault Grand Scenic 1.9 dci
Diesel
Automatic transmission
Air Condition
PRICE
| | | |
| --- | --- | --- |
| 1 - 2 days | 3 - 7 days | 8 or more |
| 60€ | 55€ | 50€ |
VW Touran 2.0 tdi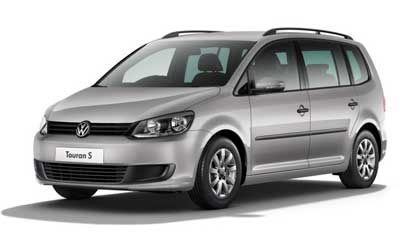 Diesel
Automatic transmission
Air Condition
PRICE
| | | |
| --- | --- | --- |
| 1 - 2 days | 3 - 7 days | 8 or more |
| 70€ | 65€ | 60€ |
Renault Traffic 2.2 Diesel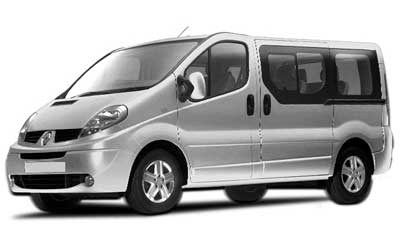 Diesel
Manual transmission
Air Condition
PRICE
| | | |
| --- | --- | --- |
| 1 - 2 days | 3 - 7 days | 8 or more |
| 110€ | 105€ | 100€ |
* Actual car color can be different
Rental Conditions
Drivers can rent a car only if they are more than 21 years old and possess a valid driver's license for at least 2 years.
Payment is in cash only, when picking up the vehicle.
Unlimited mileadge.
The minimum rental period is one day (24 hours). In case of keeping the vehicle over that time (more than 30 minutes), we charge additional rental day.
All the vehicles have Kasko insurance. The insurance does not include insurance for the damage caused when the driver is under the influence of alcohol, drugs, when driving without a valid driving license and in case of an accident when a police report is not provided.
Parking and traffic fines are client´s responsability.
Loss of documents or car key – charge is 300 €.